Tungsten Sputtering Target >>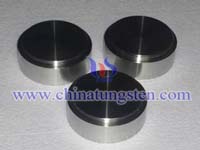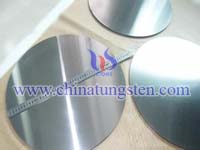 This is a mini-website professionally introducing tungsten target offered by Chinatungsten Online...... >>
More
Tungsten Target in Tool And Mold Coating
Tool and mold coating is mainly used for tools and mold coating. After coating, their surface will be strengthened, its use of life will be improved, in short, all aspects of workpiece performance will be enhanced.
There are some commonly coating materials used in mold coating, such as, tungsten, titanium, titanium nitride, titanium carbide, aluminum alloy, chromium nitride and other super-hard functional metal.
The die commonly needed coating are precision molds (powder metallurgy mold, forming mold, precision parts, etc.), tools (blades, drills, broaches, milling, etc.)
Coating equipment: HTC series PVD super-hard coating (die) vacuum coating machine; MSC series vacuum magnetron sputtering coating machine; HTC Series functionality (tool) special vacuum ion plating machines and so on.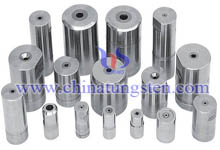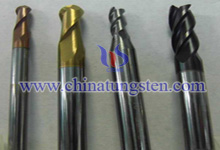 HTC series PVD super-hard coating (die) vacuum coating machine is the advanced equipment for surface coating PVD coatings in the world today, the equipment owns elegant appearance, reasonable structure, stable performance, easy operation and other advantages, and the film coated by it is firm and fine, using PLC and touch screen to realize the automated logic program control operation, which is the ideal equipment for industrial production, its most important feature is that it is environmental friendly, vacuum coating equipment is belonging to pollution-free and clean production equipment. Because this product equipped with the advanced electrical control system and stable process interface, it can be available for a variety of metal surface coating.
With the development of aerospace and automotive industry and the improvement of technology and production efficiency, people have paid more attention to the performance of tool and mold, so tungsten targets with many excellent performances are popular with people naturally. For now, European countries and Japan are in greater demand for the coating die. Statistics have shown that the proportion of this demand in developed countries has exceeded 90%, whereas Chinese demand for coating tools are also raising.
If you have any other question or inquiry of tunsten target,please feel free to contact us through the following methods:
Email: sales@chinatungsten.com sales@xiamentungsten.com
Tel.: +86 592 5129696/86 592 5129595
Fax: +86 592 5129797
More Info: Tungsten Rhenium Wire  Stranded Tungsten Wire  Cleaned Tungsten Wire